On top of our normal Sundays… 


OFF/RADAR
OFF/RADAR nights are also taking a break and Pete Brown is to be re-scheduled next year.
OFF/RADAR will return April 2023 with an exciting new programme of performance events.
Please watch this space for updates … and check-in with the OFF/RADAR facebook page @offradarhastings

21/12
Winter Solstice at the Beacon
Live music with Bev Lee Harling, Frank Moon, Ruby Colley and Kim Thompsett
Tickets £10 from eventbrite or  on the door on the night space permitting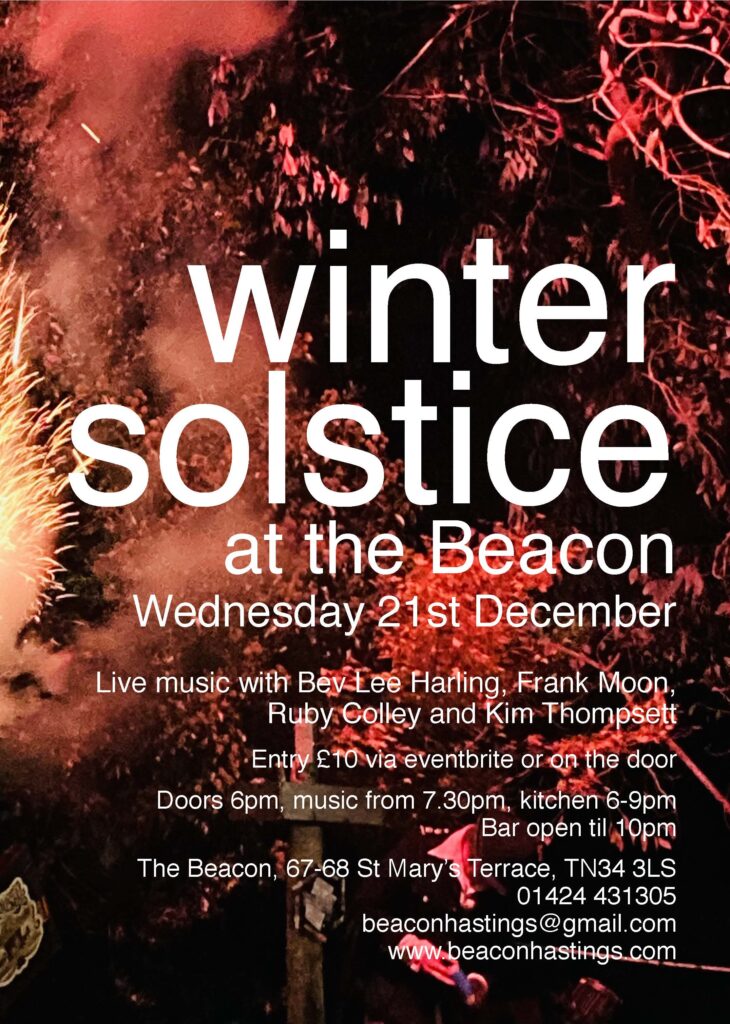 Copyright the Beacon 2021.
Website design by The Freelancer's Friend.