The Beacon is a family home and business on the West Hill, with an eatery and a licensed bar, large, secluded gardens, and a sizeable allotment (fondly known as the Wilderness)… all just a short walk from Hastings Old Town.
We open regularly throughout the summer months on Thursday nights for live music 6pm-10pm (see our events page), Friday nights from 5pm for pizza, cooked in our wood fired garden pizza oven (until 4/11), and for Sunday lunches 12-4pm, and at other times for special events and private hire.
Our final Sunday of the year will be on 18 December. Take a look at the menu below and don't forget to book early!
Please note we are closed for Sunday lunches throughout January
FRIDAY 16th December
Oh Come all Ye Playful! We're opening for a fab Friday evening in December to host small groups wishing to celebrate the festive season together. With limited dining areas, we can take only a couple more parties wishing to book in. So, if you're looking for a more unique offering this Christmas for you and your colleagues, friends or loved ones, please do book in with us now.
Take a look at the menu below…
Sundays coming up:
STARTERS £5-£10
Home-made dips or paté and freshly baked bread, changes each week
MAINS £16 – £20
We serve one meat per week:
 27th November, we'll be serving roast pork, 4th December roast lamb and & 11th December roast chicken
We also serve a vegetarian and vegan roast each week – the Beacon Nut Roast is a favourite but this may vary. All roasts come with roast potatoes, carrots, seasonal veg, and a home brewed gravy. We also offer a fish dish.
DESSERTS £6.50
Our yummy dessert menu changes each week, always a vegan option.
Children's meals £7.50
Sausages (vegetarian or meat) with potatoes, peas and carrots and gravy.
We source our ingredients locally: fruit & veg from our garden or Sussex Fruits in St Leonards, meat comes from Homestead Farm in Netherfield, chickens from Appleyards in St Leonards and fish from Rock-a-Nore. 
For this Sunday's menu please go to our blog, which is updated midweek every week
Aside from our main dining room and bar we have two private dining areas available for larger parties, please let us know if you'd like to book into one of them.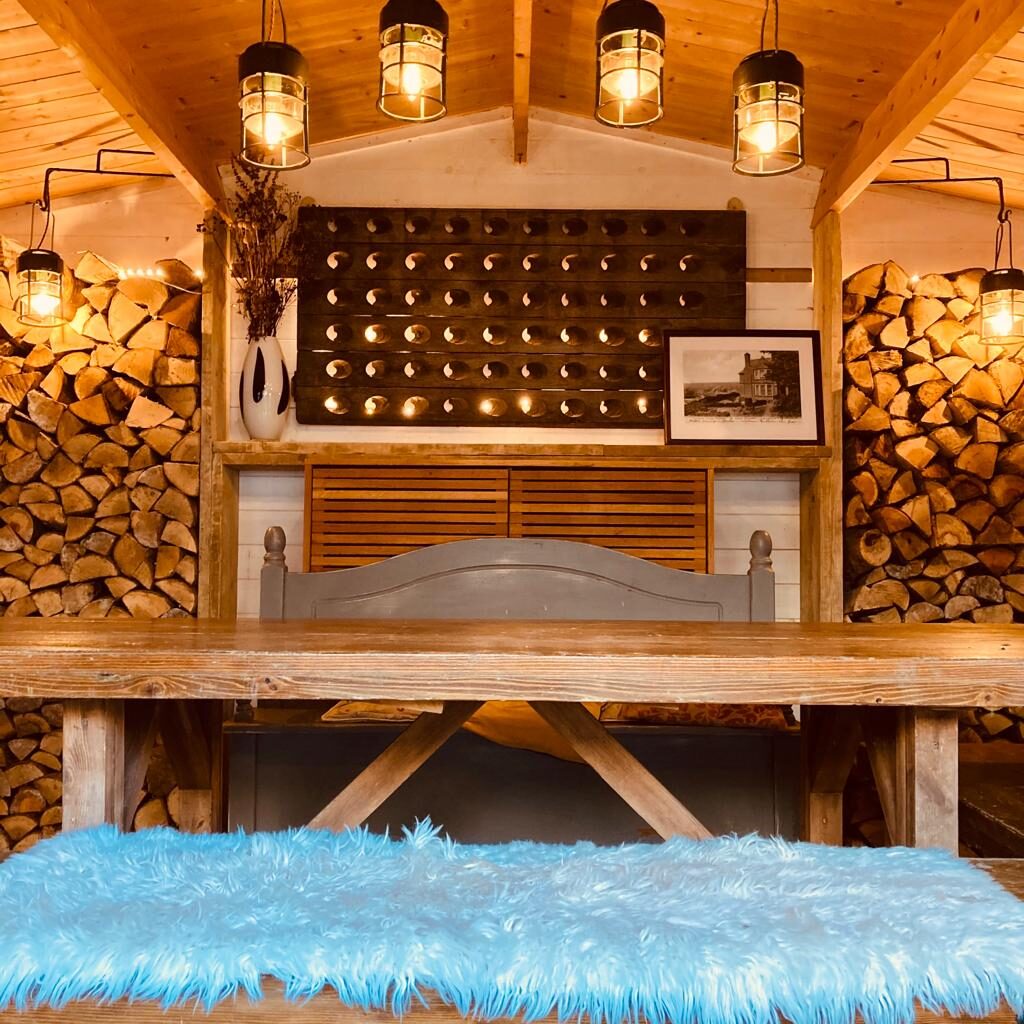 Check out our Blog for weekly updates on what's going on at the Beacon and the menu this week!

Meet the team behind all that's going on!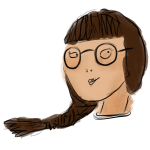 Dora (Judy's daughter): Draws, bakes, promotes and takes care of the two little boys, who are sometimes seen tearing about the place dressed as Superheroes.
Sarah (Judy's sister): illustrates and paints, sous-chef (makes cracking Yorkshire puds!) and is the glue that holds us all together.
Judy (lady of the House): paints, sews, gardens, grows, roasts all meats and creates stuffings. A force of energy, hatches most of our maddest plans and is the reason we are all here.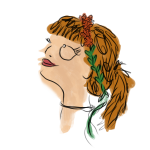 Mae (sister-in-law to Dora, daughter-in-law to Judy): resident green fingered wonder, Mae and family live so close that their garden is an extension of the Beacon's. Mae, manager to our holiday-let chalet the Beech Hut, pops up behind the bar to serve drinks, gets stuck in on the Wilderness veg plots and is a general all round support.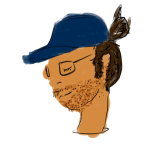 Syd (Sarah's son, cousin to Dora, nephew to Judy): teacher, writer, thinker, and house pyromaniac, Syd has embraced the wood fired oven with enthusiasm, makes a mean pizza and focaccia to die for. Syd lives at the top of the house with his girl, Vero.

Come and find us in Hastings!
The key to finding the Beacon is… ditch the Sat Nav! The Beacon is below St Mary's Terrace (not in it) down a narrow, crumbly track.
Get to the top of the West Hill on Priory Road then turn into Plynlimmon Road, which very soon veers sharply to the right. Don't turn the corner here – the crumbly track is directly in front of you.
Vehicular access is for turning only – the Beacon has very limited parking. Please don't park on St Mary's Terrace; there is plenty of free parking in surrounding streets.
Any mobility issues, let us know in advance so we keep you a parking space. We don't claim to have easy disabled access – but access is possible via a ramp at the back of the house and through the garden to another ramp leading to the bar door. (Please note, the Beacon does not have wheelchair friendly toilets.)

Hire the Beacon: for larger gatherings like special events and parties of up to 60 guests, talks and workshops, meetings and supper clubs, you can hire whole of the gardens, bar and big room. Email us to find out more.
Stay at the Beacon in our beautiful garden, where an outbuilding has been lovingly converted into a private and self-contained one-bedroomed holiday let chalet, with a log burner to keep you cosy in winter and a sundeck with spectacular views for those summer breakfasts. Stay with us and explore Hastings from your doorstep.
The Bakehouse: here at the Beacon we can make and deliver (in and around Hastings) home made delicious cakes and treats straight to your door.

Built in 1895 for Thomas Tassel, an enterprising local fishmonger and outdoor preacher, the Beacon perches on top of the West Hill in Hastings, a spectacular hidden venue for meals, drinks and get-togethers in the sunshine. Judy and her family have been here since 1992. Want to know more? Two books on the history of the Beacon are available to buy on request.
We've been beavering away at the end of our land (the Wilderness Veg Plot), erected a poly-tunnel, dug patches and planted trees with an aim to grow our own fruit & veg. Its always been a large part of our ethos to source as many of our ingredients as locally as possible and within reach, from the spinach in your nut roast and the jars of fresh pesto to the odd green bean in your vegetable medley; what we have, we use.
Our desserts and cakes are available to purchase for your special occasions – lovingly made and delivered to your door.
Our meat is ethically sourced from small, traditionally run Homestead Farm, near Battle, where we know good husbandry ensures that the animals are well cared for and range freely (low carbon footprint and high quality). Our chickens come from Appleyards in St Leonards, and any fruit and veg we can't grow comes from Hastings market or Sussex Fruits in St Leonards. Our fish comes from Rock-a-Nore, our eggs from Hook Farm, our bread is baked in house and every dish is made from scratch; nothing is mass produced or processed.
Copyright the Beacon 2021.
Website design by The Freelancer's Friend.